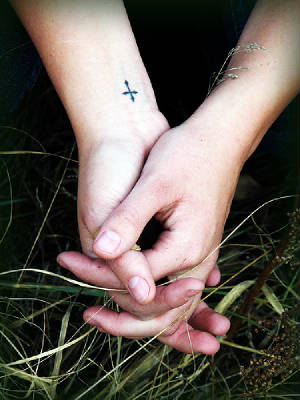 Tell us What we can Pray for?
WHAT IS YOUR NEEDS?  VIEW OUR PRAYER NEEDS
Please Pray for:
July 7th, 2009

Pray for Michelle Livote

She is looking for the best job and would appreciate your prayers that the Lord would provide for me and direction where to apply.
May 5, 2009

Pray for PAT FOLLIS

Please pray for God to provide supplemental income quickly, so I can leave a workplace where verbal abuse and violence is commonplace. Pray deliverance & healing for my boss and that the fulness of Jesus's saving grace would be revealed to him.

May 01, 2009
Pray for Tony charman's husband he lost his job, and needs to move out!! He asked that we pray for him.



April 30, 2009

Pray for Sher for a car!

Her request: I need a good car--something better than what I already have, which is a 2000 Daewoo Leganza with 85,000 mi. (God has never provided me with something worse than what I had.)

I would really like a blue Nissan Versa with air conditioning, standard shift.

I've been without a car since mid-February. (My car still runs--barely--but I can't get it smogged because the engine light is on. My tags were up in Sept. 08)

Love, Sher
---------------------------------------------------------------------------------------------------------------------------
Praise Report:
JUNE 5TH:

On the Night of our Meeting with John Crowder. We had a supernatural thing that happened! I went to pack up and I stumble to noticed that my guitar stand was melted. Yes My guitar stand was melted in the top. I have pics to show! I showed John Crowder, and some who was with me. They all was amazed. What is God doing!!! He seems to be bring on Fire!!

God Bless Isamu Tanaka
May 4th 2009

Our Meeting on May 1st was success. We had a great time. The Lord came big time. I really enjoyed dancing in the River. Many were on the floor laugh, pasted out. I wished I video taped it. Thank you Jesus!!!!
April 5th 2009

Our meeting April 3rd was sucess. We had a number of people who fell oby the power of the Holy Ghost. One woman had oil pouring out of her hands real cool. The Anoiting still carried over on Sat Night
june 6th 2008 (Healing Service)
Collen
healing in knees
(during the Healing and Miracles meeting

Burnohse wife
healed hip.(during the Healing and Miracles meeting

woman healed ears
(during the Healing and Miracles meeting

Woman heal Bronctouis
may24th 2008
Oh, by the way, I don't know if I told you Sat. night, but I got
healed! My arm and shoulder were hurting really bad, but when I was
working the flags, God healed my shoulder! It quit hurting altogether!
Praise God!

Feb 1st 2007

Husband and wife sold house!!